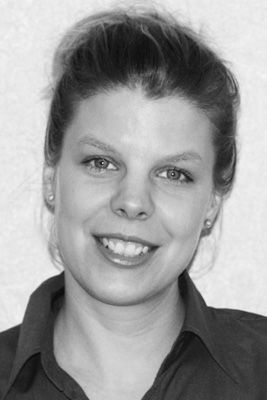 ZUZANA JUNGMANOVÁ Founder, Director,
Senior Teacher
Zuzana is an artist with more than 15 years of experience. She has interest in creative activities and working with bilingual children. In October 2007, she established Czech School Without Borders, London, originally just a small arts club for Czech-speaking pre-school children. In 2009, it became a wider international project with branches in London, Paris, Munich, Brussels, Dresden, Rhein-Main, Geneva and Zurich. Through her work, Zuzana explores new possibilities in bilingual education. Zuzana studied textile design at The Academy of Arts, Architecture and Design from 1999 to 2005.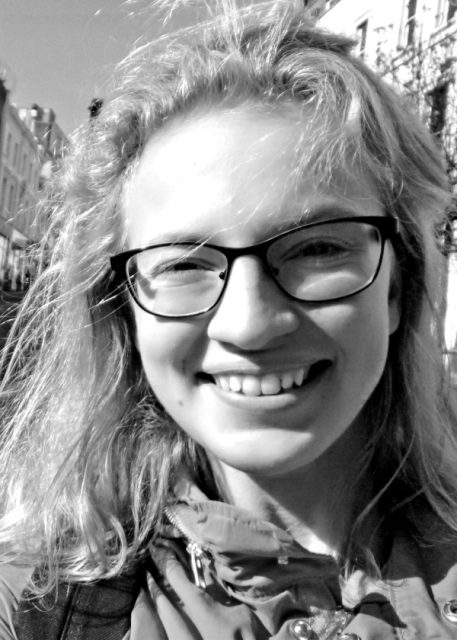 BARBORA MIKLASOVÁ
Assistant Director
Bára came to London as Microbiology graduate in 2018 and worked in scientific publishing. She found Czech School Without Borders, London in 2019 and started in Year 4 as a volunteer. In 2022, she retrained as a primary school teacher. Bára loves exploring bilingualism and ways to support children in learning. She enjoys time with friends, good coffee, yoga and hiking.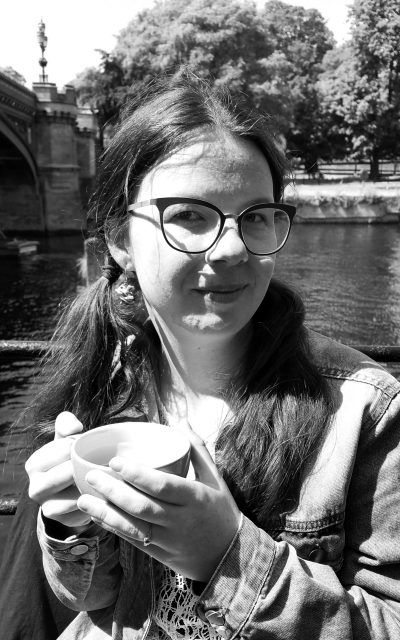 TEREZA DVORNÍKOVÁ
Curriculum Assistant, Accountant, Teacher
Tereza first joined Czech School as an intern in January 2015. When she permanently moved to London in August 2016 she rejoined the Czech School team as a volunteer and later as a teacher. In February 2019 she moved to York, however she continues to deliver individual lessons and Saturday school lessons online. She believes children learn best when exploring, thinking critically and playing rather than memorising facts. She practices this approach every day while working as a nursery practitioner. In her free time (if there is any) she loves drawing, cooking, playing games and she also loves nature.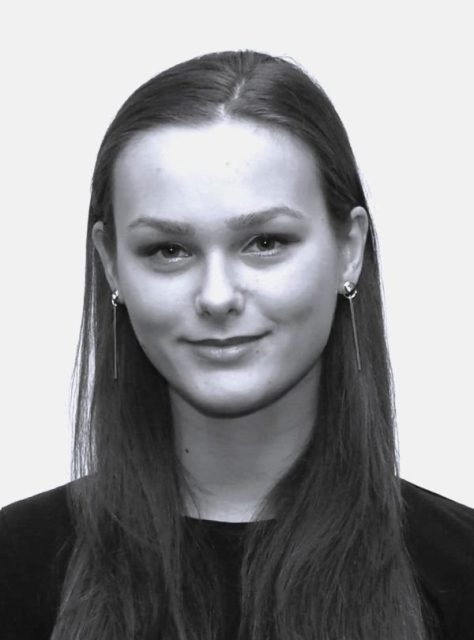 ELIŠKA ŠPERKOVÁ
Administrator
Eliška completed her Dance Performance Bachelor studies at the University of Chichester in 2020. Following her dream of becoming a professional dancer and dance teacher, she is currently studying MA (Dance Education) at the LSC, London. She also established her own dance school in North London, where she enjoys teaching children as well as adults. Educating and supporting children is something close to her heart and so she is very happy to be part of the CSWB team.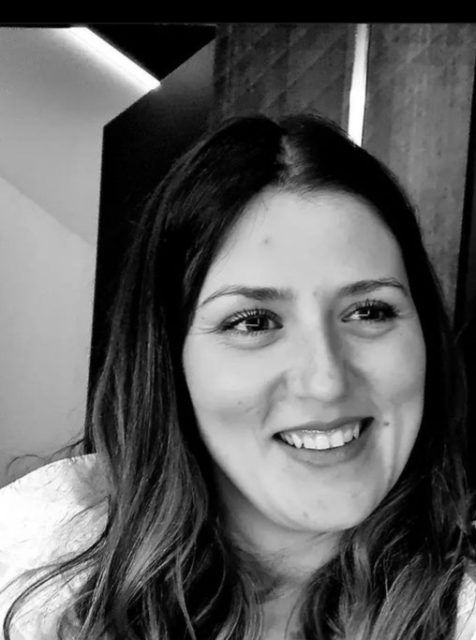 HANA MUSILOVÁ
Junior Teacher
(pre-school groups)
Hana is an enthusiastic, passionate, young professional specializing in the childcare industry for many years. Since she moved in the UK, she has completed a lot of different training focusing in child's development and psychology. Hana has also completed training with a charity organisation supporting children with autism. She finds a work with children inspirational.
DENISA FRIČOVÁ
Teaching Assistant
(pre-school groups)
Denisa
VERONIKA FRIEDEL
Teaching Assistant
(pre-school groups)
Veronika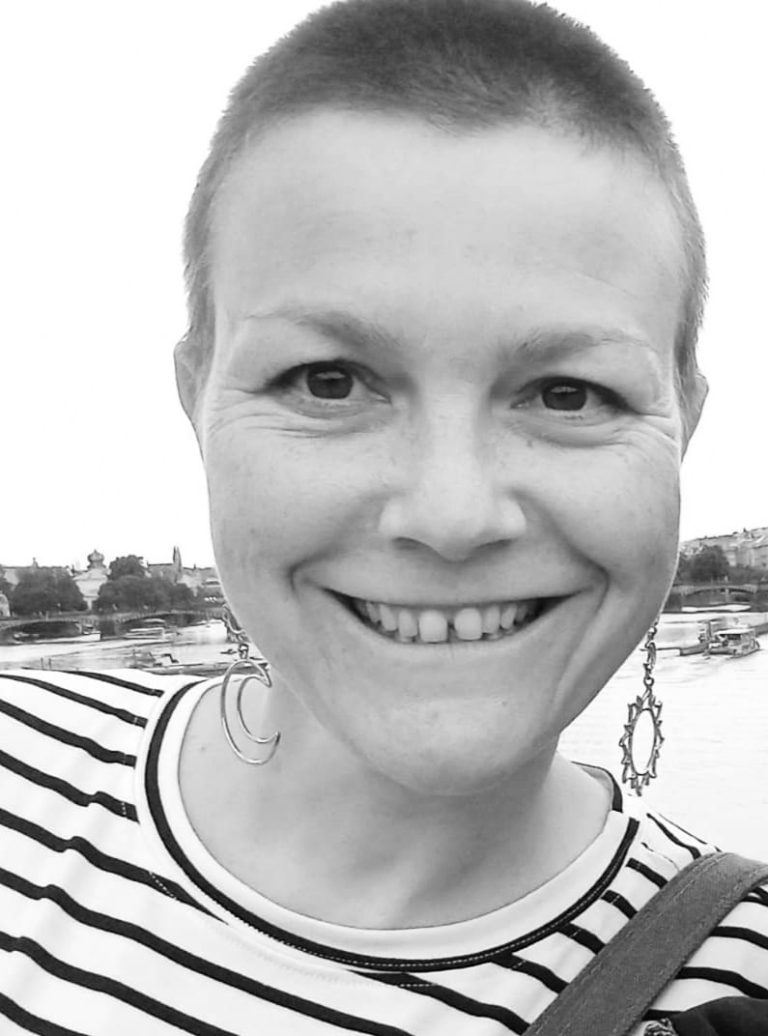 ANETA LINC-KELSALL
Teacher
(0. třída / year 0)
Aneta has a degree in Spatial Design from Tomas Bata University. She loves to learn and share her passion for the creative and natural world with others. She finds children a source of joy and inspiration.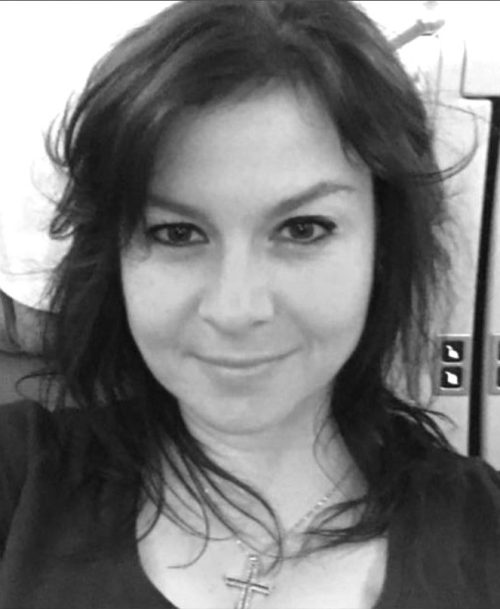 VLAĎKA VRŠANSKÁ
Junior Teaching Assistant
(0. třída / year 0)

Vladka graduated in Prague with a master's degree in management and adult education after obtaining a diploma as a nurse. Vladka has 2 sons and moved from Prague in 2014 to fulfil her dream of living in the UK. Vladka is currently using her previous experience and working in the Independent Healthcare sector in the UK. She loves to travel, walk, undertake outside activities, and spend time with her family and friends. Vladka finds working with children, especially small ones, inspiring and enjoys passing on the wonderful Czech language and culture to the next Czech generation living in the UK.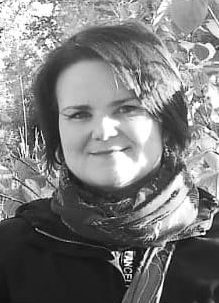 VERONIKA PROKOPOVÁ
Senior Teacher
(1. třída / year 1)
After graduating from the Higher School of Journalism in Prague, Veronika worked as a newsreader for radio in Prague as gaining experience in the use of language, rhetoric and rhythmics. Associated with the Czech School Without Borders in London from the beginning, Veronika is an enthusiastic teacher, playing the flute and singing to encourage expression through sounds and music.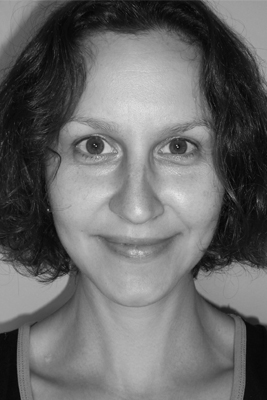 After she graduated with Master Degree from the Faculty of Social Studies of Masaryk University in Brno (Social Policy and Social Work), Štěpánka worked as a specialist administrative in a field of social insurance in Liberec for 6 years. In 2012 she decided to gain a new life and work experience in London, where she joined the Czech School Without Borders as a volunteer. She is still set in a social field and works as a personal assistant with physically disabled people at the moment, but would like to gain more experience in education and teaching as she enjoyes working in CSWB and finds children´s creativity and energy just amazing.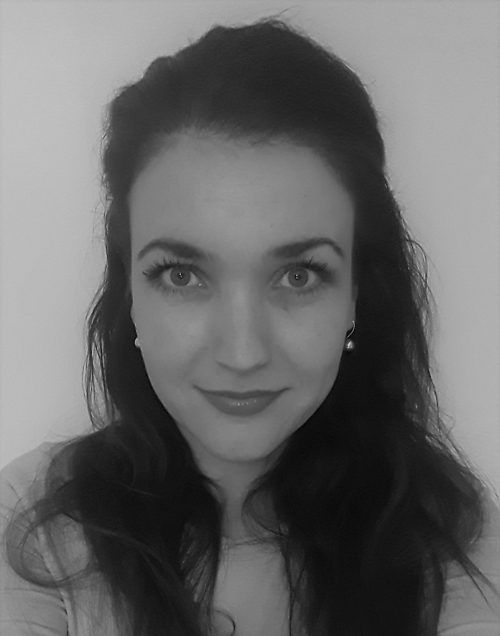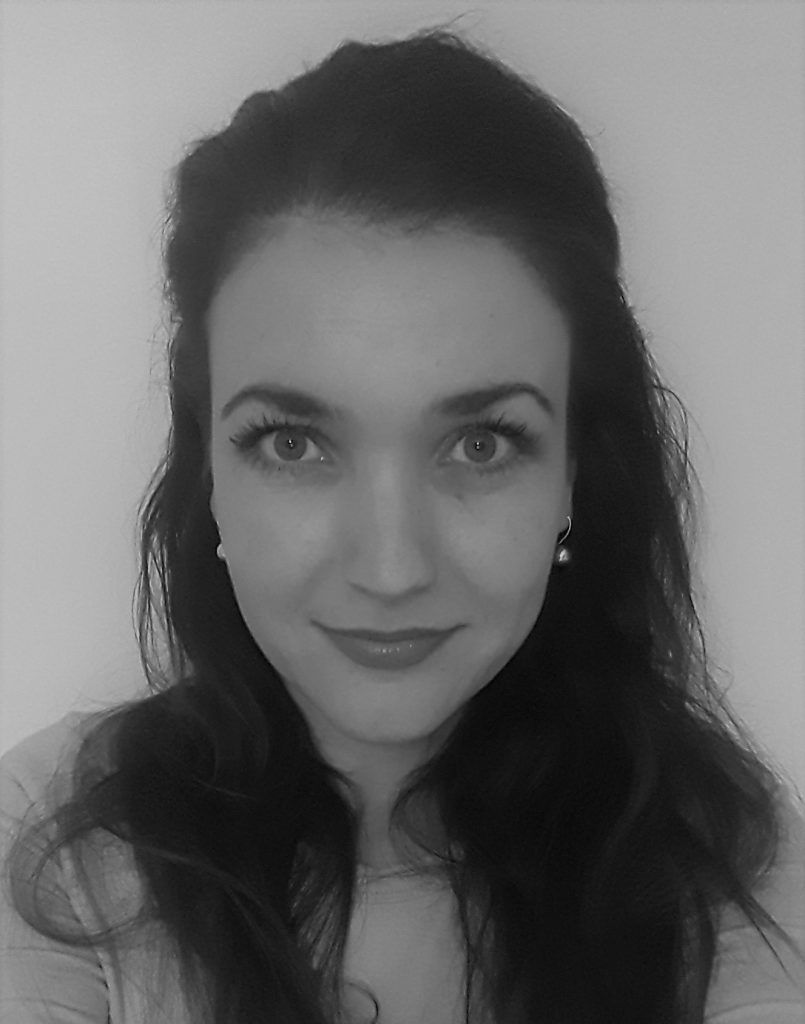 Jana graduated with Bachelors degree in Special Pedagogy from Charles University in Prague, she also holds graduation certificate in Social Pedagogy from Higher Vocational School Pedagogical and Social in Kromeriz. Before and during her studies she worked for The Home Office in Czech Republic. In 2015 she decided get new life experience and moved to London. Jana came to work for Czech School as a volunteer in autumn 2016. Since September 2017 she has been a year 2 teacher. Jana works as a teaching assistatnt in a special school for children with autism.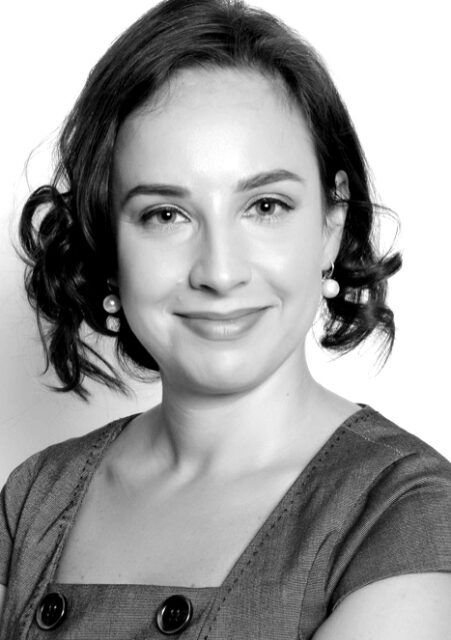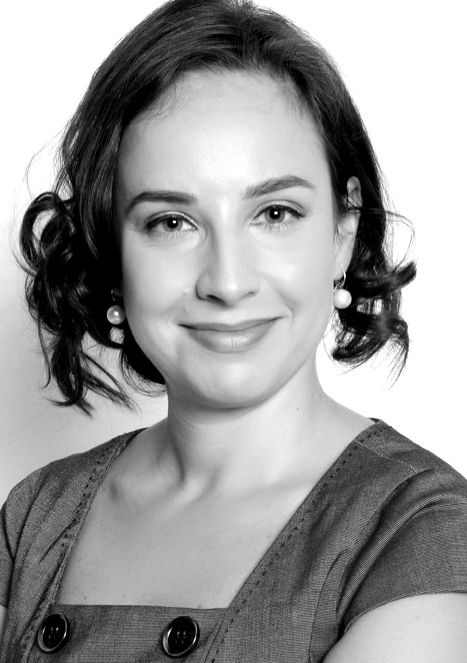 KATKA VLČKOVÁ
Teaching Assistant
(2. třída / year 2)
Katka graduated from Slezska univerzita in Opava with a degree in English and German. She then studied journalism and currently works for a digital newspaper in London. Katka loves travelling, walking and running and is interested in functional nutrition.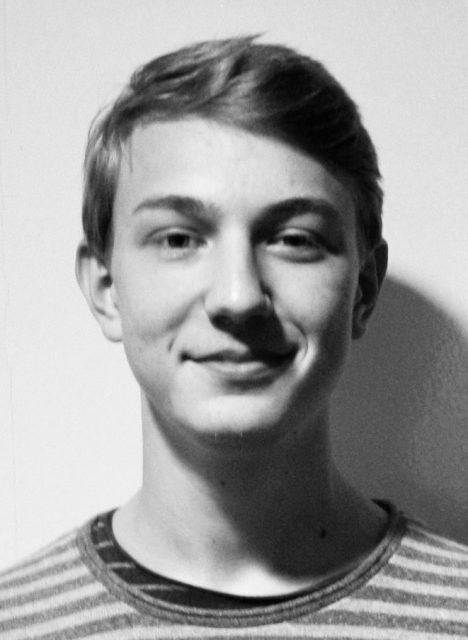 MATYÁŠ POLENSKÝ
Junior Teacher
(3. třída / year 3)
Matyáš was part of the first group of CSWB students who completed their Czech primary education in London. Starting as a volunteer in Year 5 in 2018 and became a regular Teaching Assistant as of 2019. Maty helps every summer on Czech Charita summer camps, plays piano and likes crosscountry running.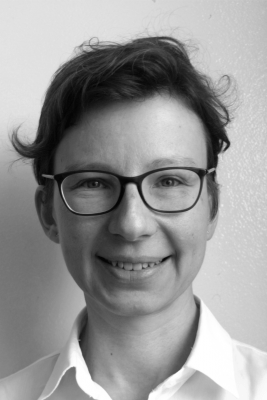 LUCIE BAŘÁKOVÁ
Teaching Assistant 
(3. třída / year 3)
Lucie has been involved with CSWBL since 2017, initially as a volunteer and then as a teaching assistant, junior teacher and/or supply teacher, specialising in working with younger children. Looking for an effective combination of teaching techniques, Lucie is enthusiastic about children's active engagement and life-long interest in finding out things. Motto: True teaching is not about filling a bucket, but rather about stoking a fire. Lucie is interested in languages, literature, travelling and nature.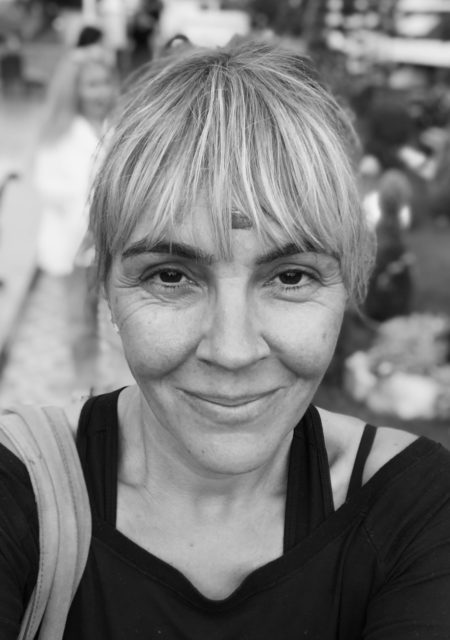 LINDA NORTH
Junior Teacher
(4. třída / year 4)
Linda is from Karlovy Vary in the Czech Republic. She have been in the UK for the past 22 years and now live in Surrey with her husband and two teenage daughters. She currently runs her own travel consultancy and is also studying Biomedicine and Nutrition. She loves to learn and teaching at the Czech school gives her the opportunity to share her passions and culture with the children.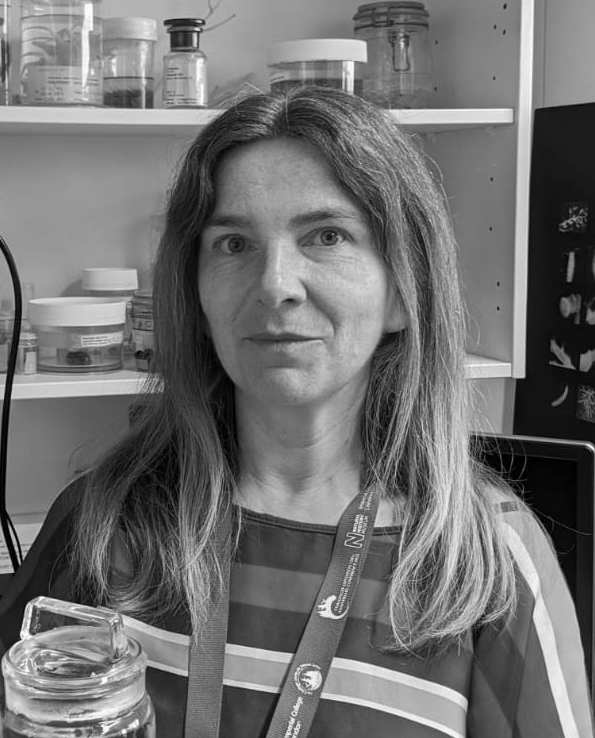 LENKA NEAL
Junior Teacher
(4. třída / year 4)
Lenka has lived in Great Britain for over 20 years. Obtaining a master's degree from Imperial College London helped her to the position of research assistant in the field of deep-sea biodiversity and taxonomy at the Natural History Museum (NHM) London, where she has worked for over 15 years. In addition to research, discovery of new species and participation in oceanographic expeditions, Lenka also occasionally works as an environmental consultant in Norway, likes to scuba dive or go bouldering and climbing.
Lenka started her cooperation with CSWBL in 2021 by organizing workshops "Byl jednou jeden život" at NHM and giving talks at Saturday school. As a teacher, Lenka would like to use a children's enthusiasm for discovery and learning about nature in her teaching and enriching the curriculum at CSWBL.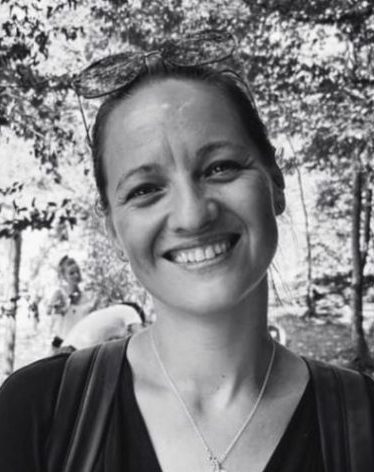 MICHAELA SIDOROVÁ
Junior Teaching Assistant
(4. třída / year 4)
In 2005, Míša moved from Vrchlabí to London. She has finished high school in fashion design. She has more than 20 years of experience in hospitality management and is the mother of 2 girls (both attend the Czech School without Borders). Over the years, Míša has developed a passion for education and creative arts, especially with children. Outside of home and work, she likes to travel, ride a bike, read and try her best to learn French. She is so grateful to be part of the CSWB teaching team and share our rich culture and language.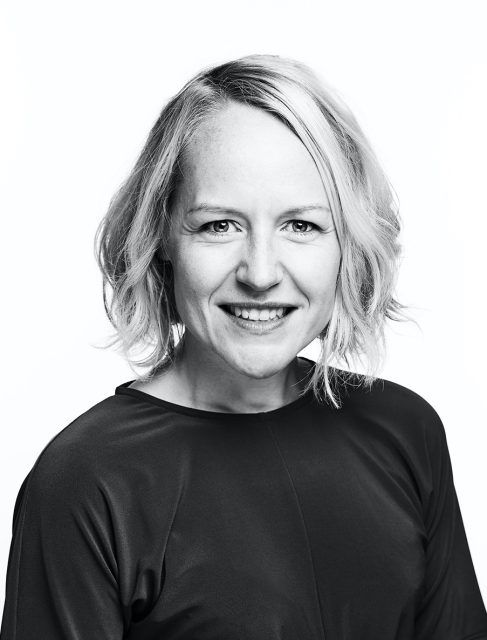 BARBORA SLÁDKOVÁ
Junior Teacher
(5. třída / year 5)
Bára joined the Czech School Without Borders in 2023. She is qualified in Teaching English to Speakers of Other Languages (TESOL) and enjoys applying her experience teaching English in China to teaching her mother tongue to students in London. She is passionate about life-long learning and the environment and in her spare time she enjoys running, open water swimming and restoring furniture. Bara holds a BA in International Relations and Development Studies from the University of Sussex and an MSc in Environmental Policy and Regulation from the London School of Economics.
TOMÁŠ HOMOLA
Junior Teaching Assistant
(5. třída / year 5)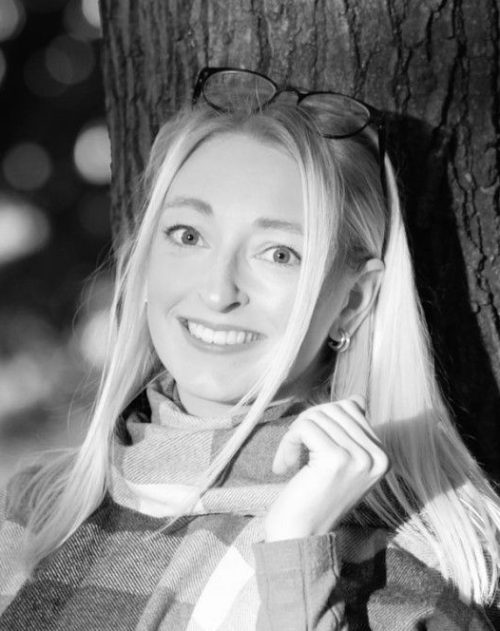 KARIN KAVCOVÁ
Junior Teacher
(6. třída / year 6)
Karin has a degree in Czech language and literature at the University of Hradec Kralove. Karin worked as a TV reporter for television in Hradec Kralove. 
Her hobbies are traveling, theatre and her dog – Ronny. She loves to learn and teaching at the Czech school gives her the opportunity to share her passions and culture with the children.
LEONA TATAROVÁ
Junior Teaching Assistant
(6. třída / year 6)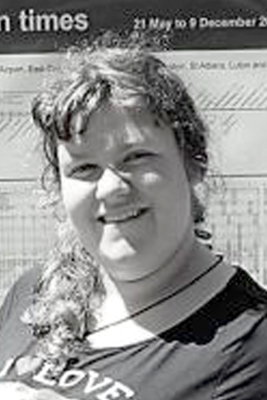 SOŇA ŠEBESTOVÁ
Senior Teacher
(7. třída / year 7)
You can remember Soňa as a trainee four years ago, helping firstly at the 5th class, later at the 2nd class and also in Harpenden. After her return back to the Czech Republic, she successfully finished her bachelor program and now she continuous studying at the Pedagogical faculty of Masaryk University. Soňa studies two subjects at the same time, Secondary School Teacher Training in the Czech Language a Lower Secondary School Teacher Training in History and Lower Secondary School Teacher Training in Czech Language and Literature for Pupils with a Different Mother Tongue.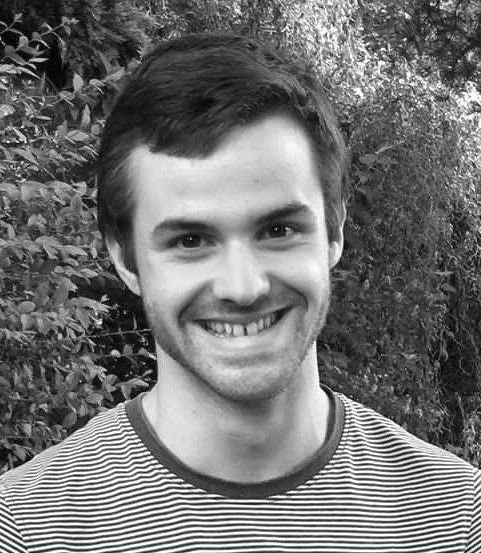 DAVID ORŠULÍK
Junior Teaching Assistant
(7. a 8.  třída / year 7 and 8)
David is currently studying biology at University College London. He is a CSWB graduate who spent 2 years as a volunteer teaching assistant and has been working full time as a TA since 2021. David has keen interest in modern European history and has endeavoured to pass on as much of his knowledge onto his students (if they let him 🙂 In his spare time he likes swimming, cooking and watching Chelsea.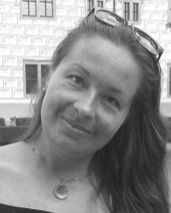 KATARINA LEBAR
Senior Teacher
(8. třída / year 8)
Coming from bilingual family herself Katarina lived and studied in Czech Republic, Croatia and Slovenia. She graduated with Master Degree in Czech studies and Art History Education from Faculty of Arts in the University of Ljubljana, Slovenia. During her studies and after their completion she worked in museums, language school and as translator. Moving to UK in 2016 she joined the Czech school team. She is aware of great advantages multilingualism offers to the individuals and she is applying her passion for it into her teaching practise. She finds work in CSWB enriching for both children and teachers.
Mini On-line Groups Teachers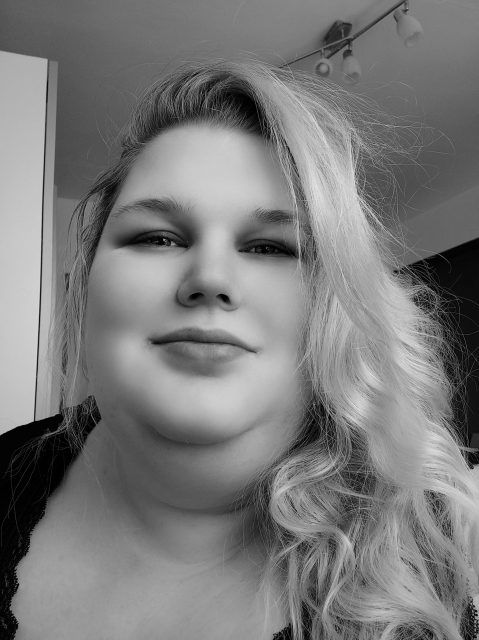 KATKA OSUCHOVÁ
Teacher, Czech Through Play
Katka is a History and English teacher. For more than 10 years she helps children obtain confidence in the English language. Thanks to her bilingual family, Katka empathizes with our students in Czech School and she understands their needs. Katka also teaches at the primary school in Tučapy, with which we cooperate. Our pupils have been pen pals with each other for several years.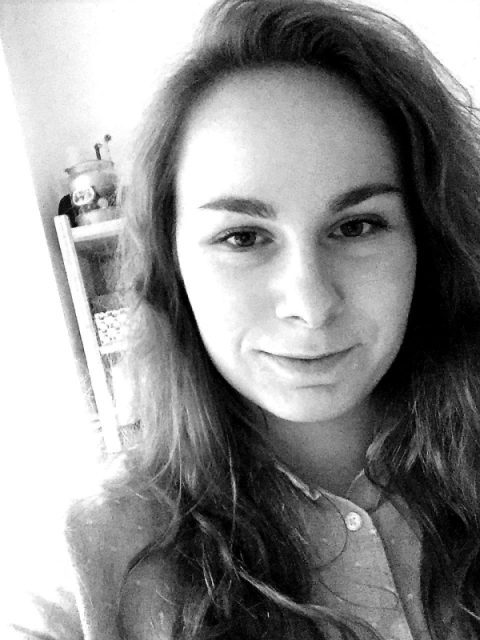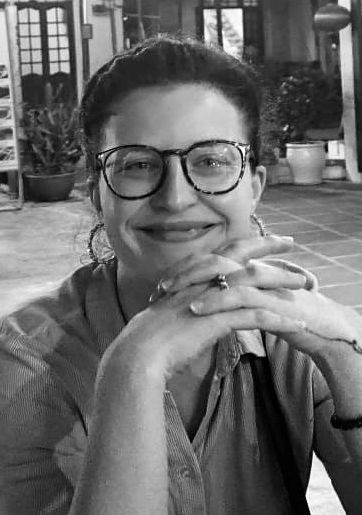 Klára graduated from the Masaryk University in Brno with a degree in Teaching of Czech Language and Literature and Teaching and Mediation of Fine Arts. During her studies, she gained experience in teaching children of different age groups. She was on internship in Czech School Without Borders in 2016. She works as a primary school teacher. In her free time, Klára likes travelling, painting and visiting galleries.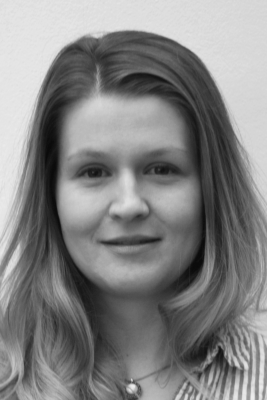 Alena graduated from University of South Bohemia in Ceske Budejovice with a degree in Teaching English and History and a degree in History of Art. Although she has recently been working in hospitality she loves to keep touch with teaching and finding new methods how to motivate children and help them to learn. She started to work at Czech School without Borders in 2017 as a volunteer. Alena is interested in art, books and music.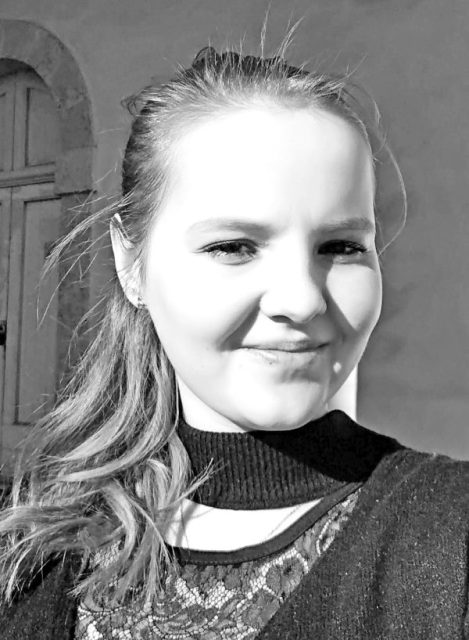 HANA ČERVEŇÁKOVÁ
Teacher B1, B2, C1
Hanka is a teacher of Czech as a second language currently living in Prague. Teaching has been her dream job since she was a little girl. She loves working with children and help them to like the education process. Her hobbies are volleyball, traveling, theatre, and her dog – Robin. She started working with Czech School as a trainee and she is very happy to continue as a teacher.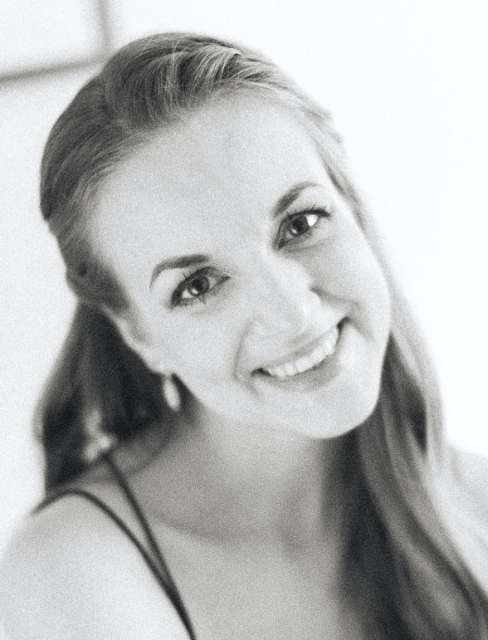 ADÉLA HERBSOVÁ
Teacher B1, B2, C1, Webmaster
Adéla is passionate about teaching Czech language and bilingualism. At Czech School Without Borders, both combines which makes a perfect fit. She is proud to be part of this incredible community of young people, their families and educators. Her academic background is in Media and Communication Studies and Czech Language and Literature.
MARIE VICHROVÁ
Mentor 

Year 1 – Year 5
RENATA CLARK
Mentor Year 6 – Year 9