Mother language international day
On Monday 24th of February 2020 we visited an event organized on the occasion of Mother language international day at Islington Town Hall. We had an amazing opportunity to listen to Somali and Arabic songs, to watch Kurdish, Eritrean or Iranian dance performances or to listen to spanish conversation performance.
Czech school without borders represents itself with its choir, children sang 2 songs "Malé kotě" (song about little kitten, who is sleeping in the shoe) and Banana (song with dance about a person, who wants to stop living in the city and want to move to a jungle). Then Elliott Ajai-Ajagbe Daley presented workshop Fun Fairy Tales, which is currently underway at Tufnell Park Primary School.
The whole day was a pleasant meeting of the different cultures that met in Islington.
We had workshop about architecture in half-therm holiday. It was about brutalism which is an architectural way. The first activity was outdoor painting where children had to copy on the list of paper the building of Slovak embassy in London. Wind complicated our work a bit but at the end we were all successful and finished our awesome work.
Than we started with other art technique: frottage (process of taking a rubbing from an uneven surface). Children did it very well and after that we played few "running" games to give little rest to our mind. Other craft-hands activities waited for children in the Czech centre.
After lunch break we started to built our own architectural unique from different types of materials. We saw short document about brut architecture, we wrote short secret messages and did apple stamps. Between all of that we had time enough to play memory game, dance to the Czech songs and improve our Czech language whole time. At the end of the day we reviewed our work and rated all woskshop.
We had great day full of education and getting know something new what we would use perfectly in our future also!
In the footsteps of famous Czechoslovaks
We went with older children on Thursday 20th of February 2020. We started with the tour of the Czech embassy, where we learnt for example why local cinema was closed for several years. Then we work with the part of Letters from England by Karel Čapek. That text was an inspiration for our journey, which started on Baker Street (and we all agree with him, that it's basically a boring street), around Madame Tussauds Museum and back through Hyde park to former Czechoslovakian embassy on Grosvenor Place.
Because we got really wet during the rain, we stopped for a cup of hot tea and get back to the school, where we read other parts of Letters from England and we've tried to guess meaning of words like "studna", "barbarský" or "Talián".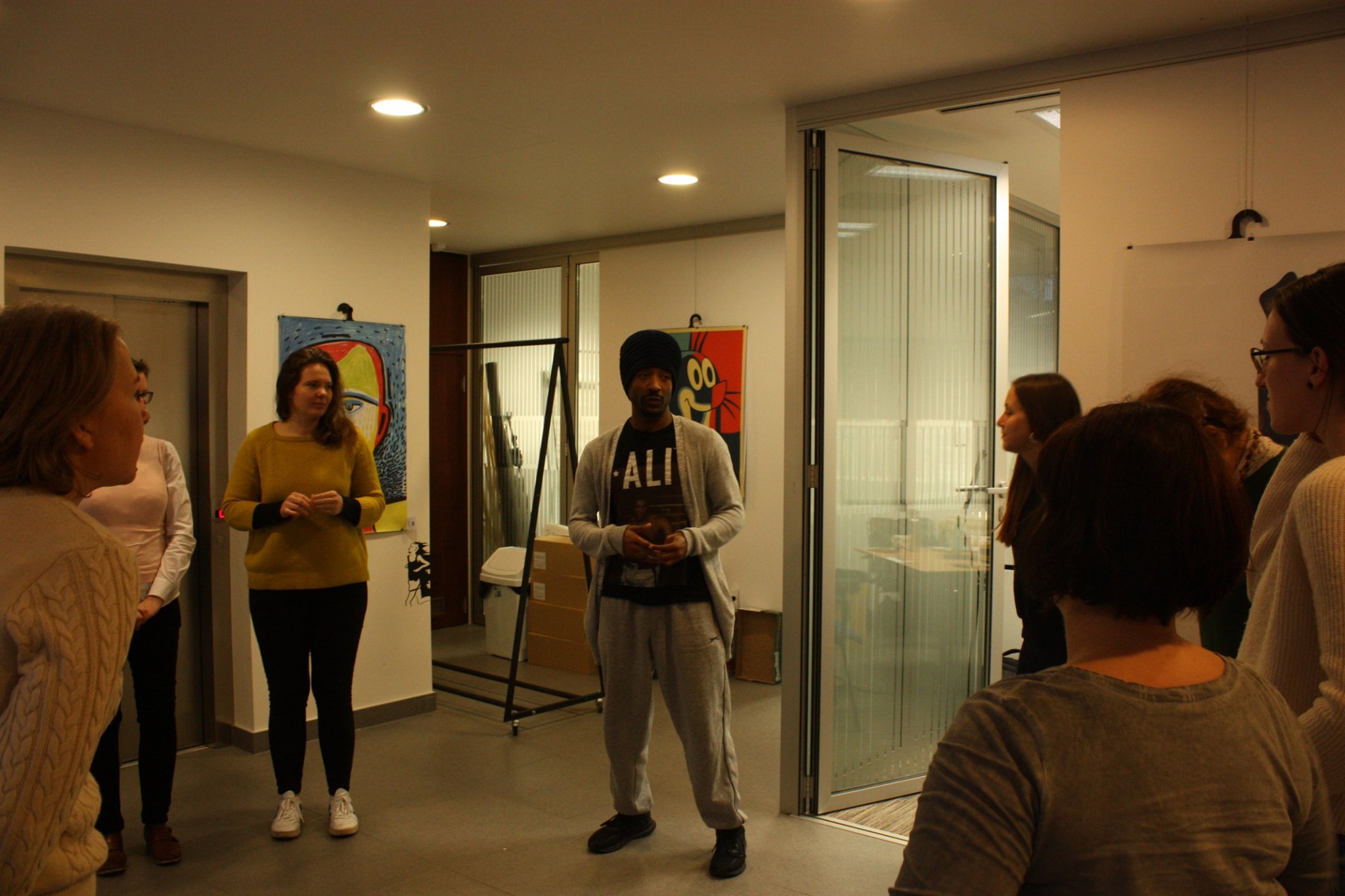 On 25th of January 2020, we met together in Czech Centre where Elliott Ajai-Ajagbe -Daley – actor, writer and teacher, with whom Czech School cooperates, prepared a workshop for us. Elliot gave us advice about children's motivation, lessons preparation and leading a team in an educational environment. Each of us had an opportunity to try a large variety of games in the area communication, observation activities and acting games. We focused on learning by hearing, observation and experience. After playing games and applying knowledge practically, we moved to the theoretical level and in an open discussion Elliot answered all our questions.
It was one of those days we met together and had lots of fun. We would like to thank Elliot and all those who came to spend nice afternoon.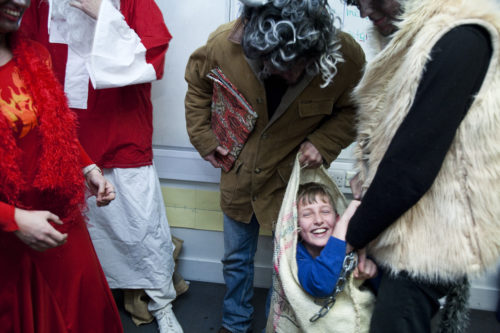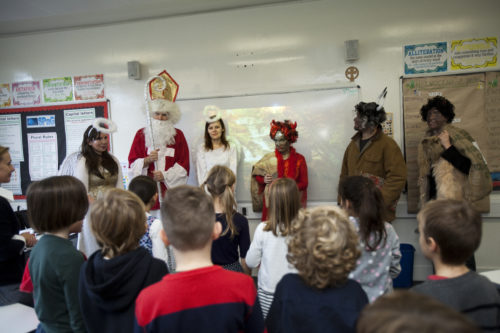 Smile, enthusiasm, surprise and tears – all of these we could see in children's faces on Saturday 7th of December 2019.     St. Nicholas accompanied with angles and devils came to the Czech School and all day was full of Czech traditions. It was an extraordinary day. During the noon, St. Nicholas visited every class. After knocking on the door, reading from "book of sins", listening to beautiful Czech poems or carols, every child was gifted with a package full of surprise. However, it was not all. In the afternoon, ale children, together with their teacher, moved to a large sports hall, where children had an opportunity to try a large variety of art activities, such as decorating gingerbreads, making Christmas paper decorations or small candlesticks made from apple. Gradually, parents were coming and those who performed as a part of "Hudební půlhodina" were getting ready. We listened to best known Czech carols. Not only were children singing, but also teachers and even parents joined them, and all sang together. Thanks to our two angles, Veronika and Ivon, who accompanied us through this special day, we all started to feel the true Christmas atmosphere.
Special thanks belong to all teachers, volunteers, interns and all those, who helped us with the organization or were part of this day.
30th Anniversary of the Velvet Revolution
"Jednou budem dál, já vím." This text and melody of well-known song welcomed each of the incoming visitors of the event which took place at the Czech Embassy on 24th of November 2019. The event was organised by Czech and Slovak schools in the UK.
The main objective of the event was a reminder of events that concern most of us and have not happened so long ago. We were offered a rich program for all age categories. For the youngest, art workshops were prepared, and the others had an opportunity to make their own transparent, to see an exhibition of objects from the times of communism, to watch a movie called "Osmy", to sing songs from this period. We could also listen to the stories of those who witnessed the events in person.
At the end, the winners of an art competition, called "What does the Velvet Revolution means for me and for my parents?" were announced. We would also like to thank all of our little artists and congratulate them all.
IT workshop – not only...
On Saturday, 16th of November 2019, teachers, assistants and interns met together in Czech Centre where Soňa prepared a varied program. Whole afternoon was full of inspiration. We were shown various activities, games and "get to know each other" games that can be realized thanks to today's technologies. It was a great opportunity to try some new games right on the spot. Everyone were very excited about the program.
Big thanks to the teacher Soňa.
The Lucky Four - workshop
On Sunday, 10th of November 2019, we commemorated the 60 th anniversary of the "Lucky Four" in Regents Street Cinema. Firstly, children watched a movie called Čtyřlístek. After that, they were divided into smaller groups and small workshop followed. There were several activities related to the movie. Children could make their own walkie talkie, cloverleaf or Bobik, who is one of the characters of the "Lucky Four". They all enjoyed the afternoon.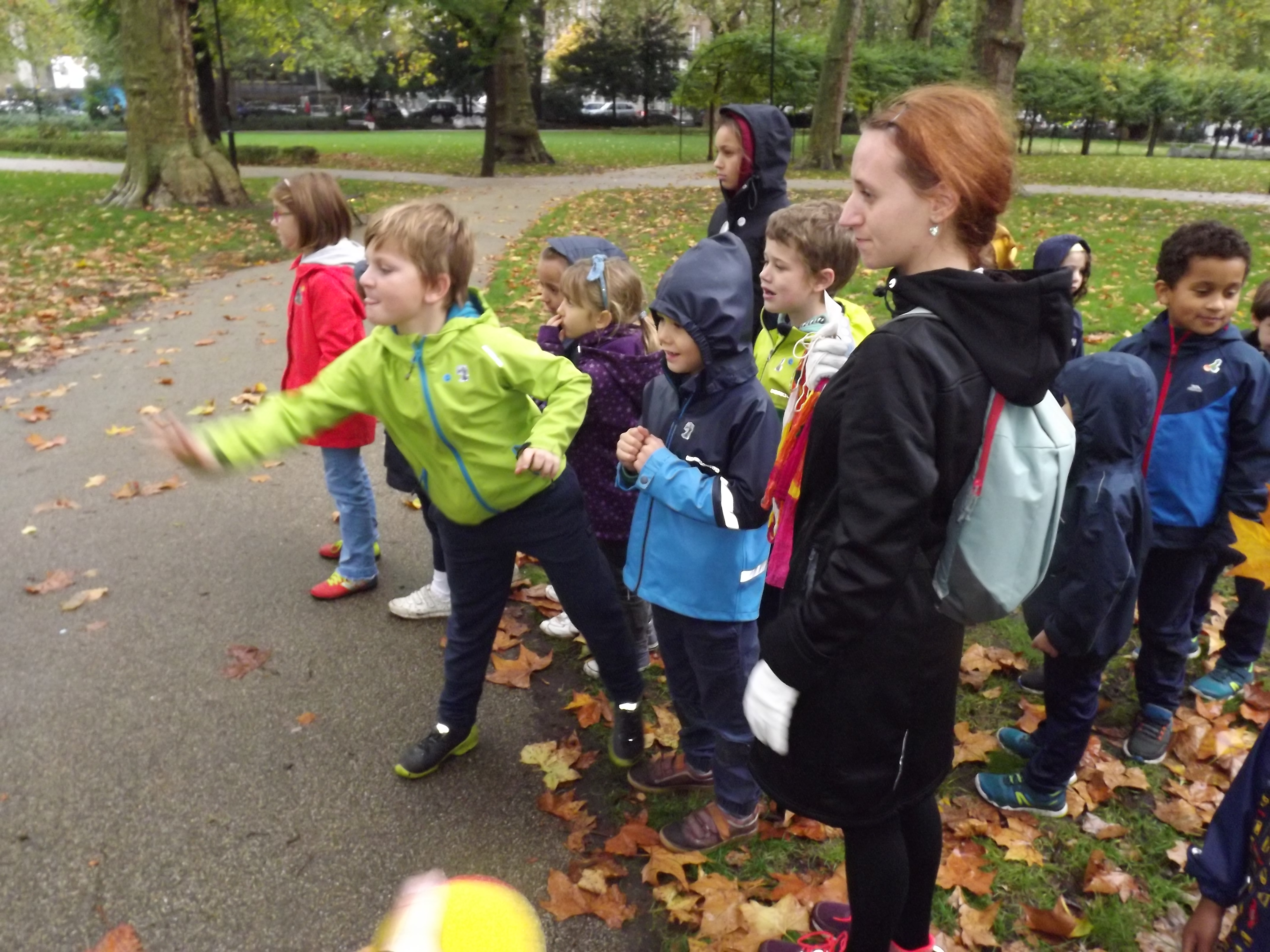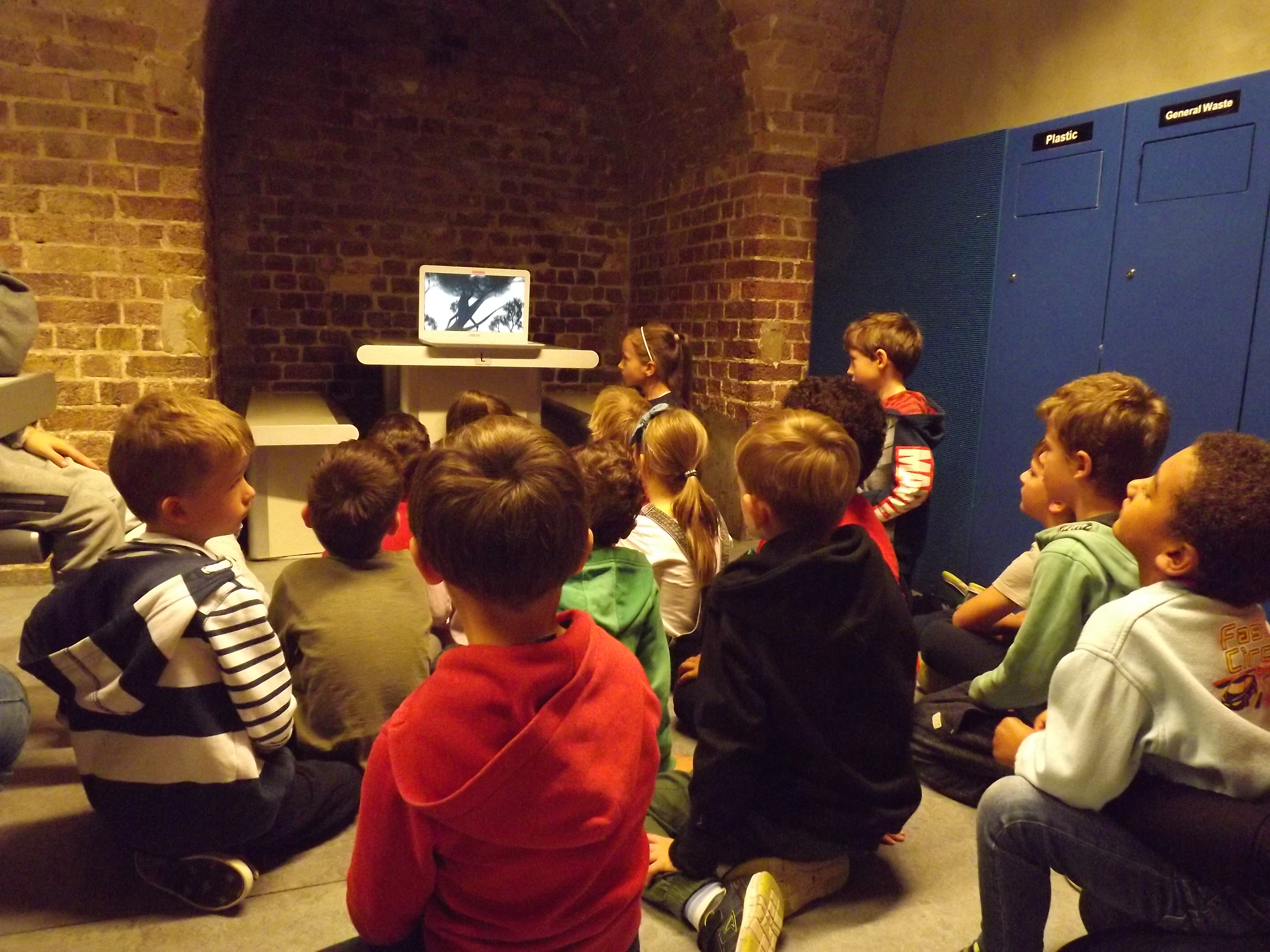 Czech School Without Borders, London together with Okénko organized a workshop during autumn half-term holiday called "In the footsteps of the knight Bruncvik". It was held in British Museum and the close park. Together we went back to the ancient times, when mysterious creatures like dragons and giant bird Roc were surrounding the world. We specifically focused at the legend of the Brucvik knight, thanks to him the Czech republic has got a lion into the Czech State Emblem. Various activities followed, through which children reached the knight's passage like Bruncvik. They have shown that they can cope every situation and are ready to help others.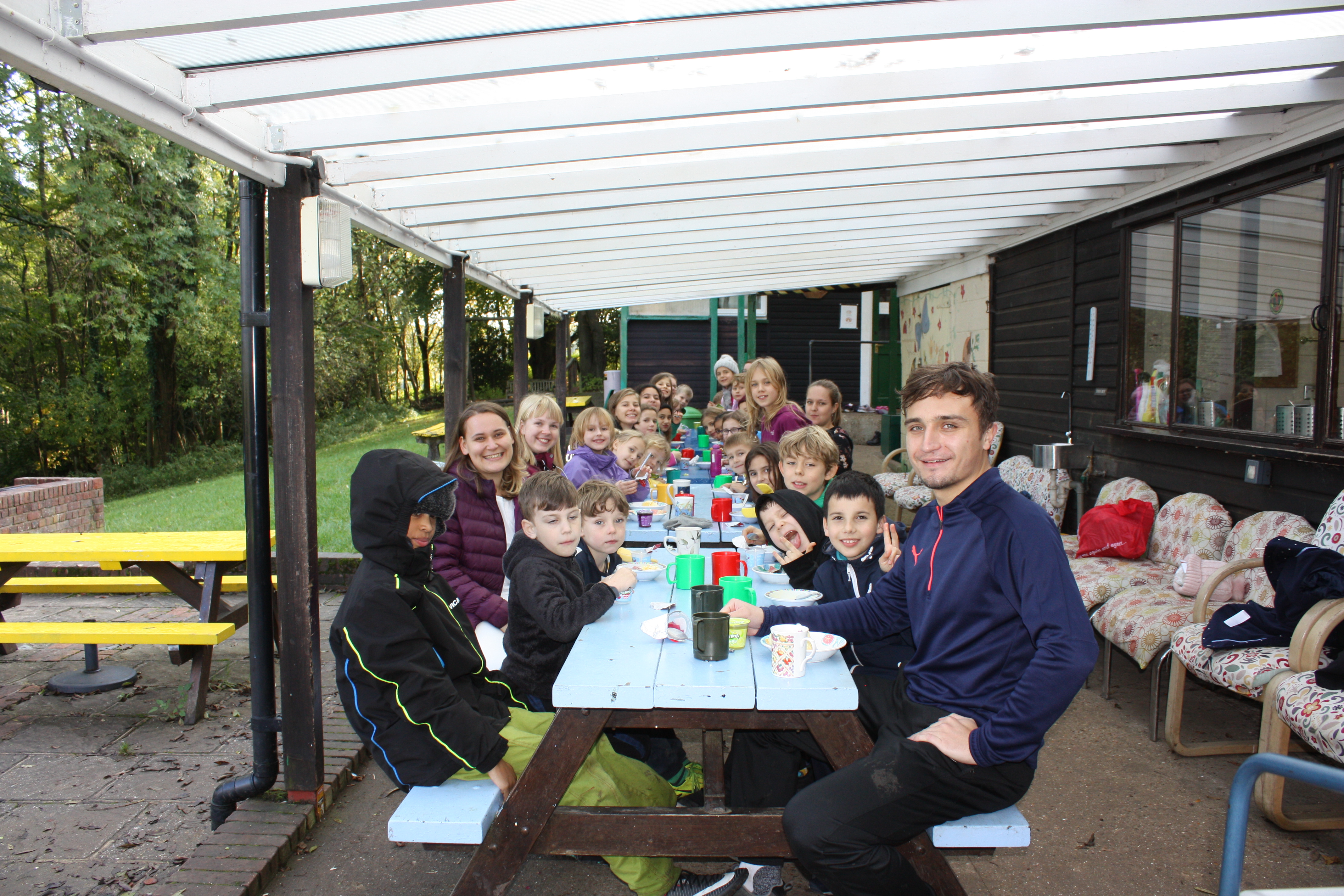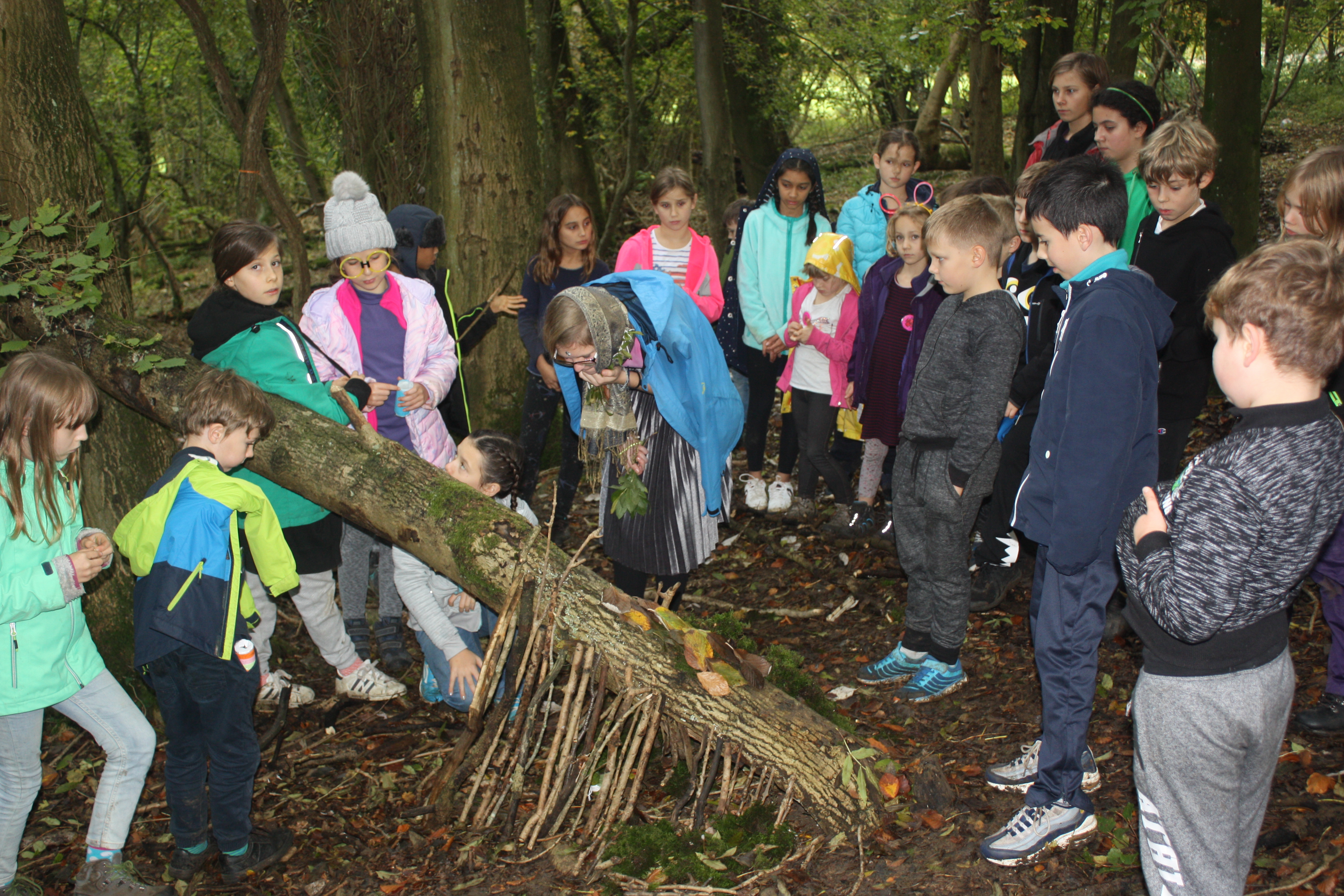 During autumn holiday, two czech schools in London organized camp which took place from October 21st to October 24th 2019.
During these four days, 26 children between the age of 5-13 were wandering to the fictional world called "sultánství sulimánské". It was not an easy journey. First of all, each member of the expedition had to become educated Dr-doctor and then showed his/her dexterity, prowess, courage and obedience. We all together constructed our kaleidoscope and children had an opportunity to spread cream cheese on Czech bread.
Everybody did a great job and all of them deserved a diploma award. After that, we celebrated the healing of the princess Zubejda.
An afternoon with cimbalo music​
It was an honor for us to be part of the music-folklore workshop on Monday 7th of October 2019. Three ensembles met at the Czech Embassy, each of whom shared a piece of their art and then showed their own production in all its beauty.
At the beginning the cimbalo band Veltlínek from Znojmo taught us their typical song and dance, then Music Club from CSWBL shared the song "Červená se line záře" and its English version "London ́s Burning" and all joined in singing Czech-English canon. At the end we all danced with the dance ensemble Kvítek from Okénko. The reward for all performers and participants was a nice and tasty buffet. And how would such an event work if it was not accompanied with singing and tasting excellent wine from Moravia. We would like to thank all those who participated in this successful, pleasant and inspiring event.