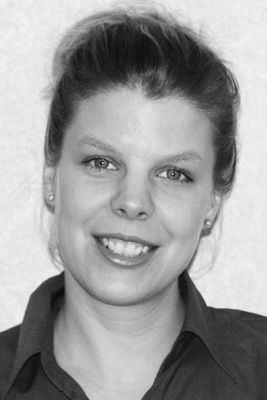 ZUZANA JUNGMANOVÁ
Founder, Co–Director, Senior Teacher (pre-school groups A, B)
Zuzana is an artist with more than 13 years of experience. She has a long-standing interest in creative activities and working with bilingual children. In October 2007, she established Czech School Without Borders, London, originally just a small arts club for Czech-speaking pre-school children. In 2009, it became a wider international project with branches in London, Paris, Munich, Brussels, Dresden, Rhein-Main, Geneva and Zurich. Through her work, Zuzana explores new possibilities in bilingual education. Zuzana studied textile design at The Academy of Arts, Architecture and Design from 1999 to 2005. The course focused on practical textile printing, etching, textile technologies.
IVONA KLEMENSOVÁ
Co–Director, Senior Teacher, Book-keeper
Ivona graduated from Slezská Univerzita in Opava with a degree in Czech Language and Literature. She spent several years working as a primary school teacher, a special needs assistant and a summer camp leader. Ivona has a long-standing interest in theatre and playwriting. She finds children an endless source of inspiration history.
Teachers and Teaching Assistants - at the school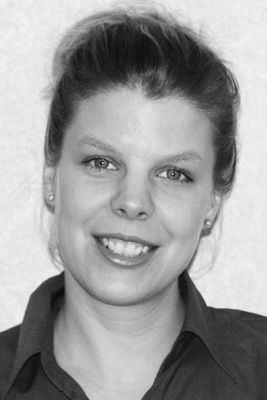 ZUZANA JUNGMANOVÁ
Senior Teacher (pre-school groups A, B)
HANA MUSILOVÁ
Junior Teaching Assistant (pre-school groups A, B)
Hana is an enthusiastic, passionate, young professional specialising in a childcare industry for many years. Since she moved in the UK, she has completed a lot of different training focusing in child's development and psychology. Hana has also completed training with a charity organisation supporting children with autism. She finds a work with children inspirational. 
VERONIKA PROKOPOVÁ
Senior Teacher

(0. třída / year 0)
After graduating from the Higher School of Journalism in Prague, Veronika worked as a newsreader for radio in Prague as gaining experience in the use of language, rhetoric and rhythmics. Associated with the Czech School Without Borders in London from the beginning, Veronika is an enthusiastic teacher, playing the flute and singing to encourage expression through sounds and music.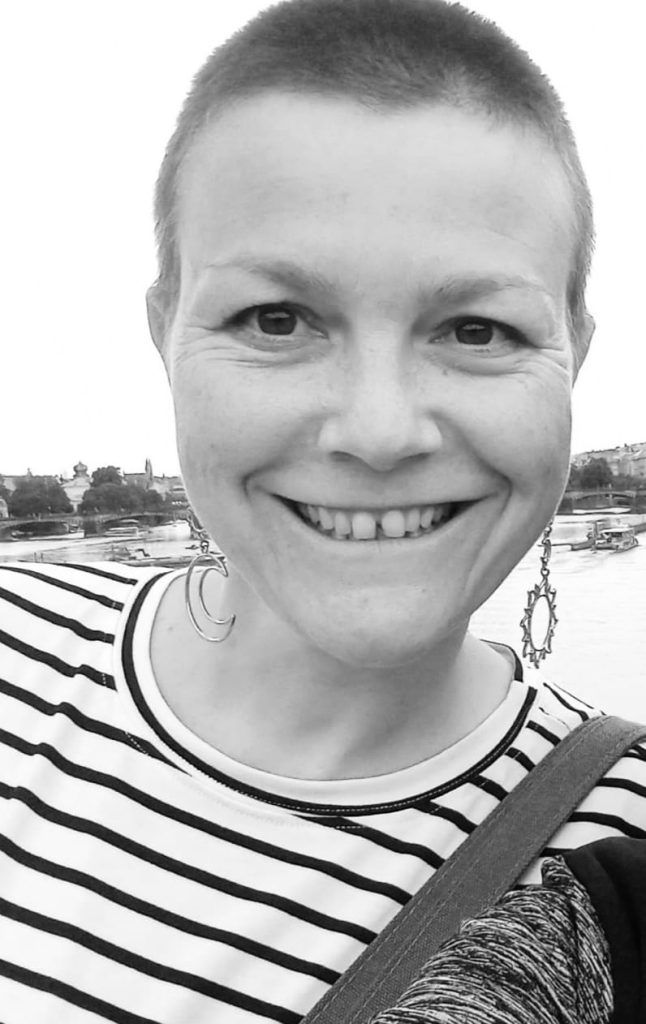 ANETA LINC-KELSALL
Senior Teaching Assistant

(0. třída / year 0)
Aneta has a degree in Spatial Design from Tomas Bata University. She loves to learn and share her passion for the creative and natural world with others. She finds children a source of joy and inspiration. 
VENDULA HOLUBOVÁ
Junior Teacher

(1. třída / year 1)
Vendula Holubová completed her bachelor's degree in International Relations & Languages at the University of Greenwich, London, and she continues with her studies at SOAS University at the moment. She joined Czech School in 2017 as a volunteer in year 0, a year later she worked as a Teaching Assistant in year 4 and this year, she enjoys working together with Štěpánka in year 2. She is interested in Development studies with focus on development of education in the Global South.
ŠTĚPÁNKA BULÍŘOVÁ
Senior Teaching Assistant

(1. třída / year 1)
After she graduated with Master Degree from the Faculty of Social Studies of Masaryk University in Brno (Social Policy and Social Work), Štěpánka worked as a specialist administrative in a field of social insurance in Liberec for 6 years. In 2012 she decided to gain a new life and work experience in London, where she joined the Czech School Without Borders as a volunteer. She is still set in a social field and works as a personal assistant with physically disabled people at the moment, but would like to gain more experience in education and teaching as she enjoyes working in CSWB and finds children´s creativity and energy just amazing.
JANA SKULOVÁ
Teacher
(2. třída / year 2)
Jana graduated with Bachelors degree in Special Pedagogy from Charles University in Prague, she also holds graduation certificate in Social Pedagogy from Higher Vocational School Pedagogical and Social in Kromeriz. Before and during her studies she worked for The Home Office in Czech Republic. In 2015 she decided get new life experience and moved to London. Jana came to work for Czech School Without Borders as a volunteer in autumn 2016. Since September 2017 she has been a year 2 teacher. Jana works as a teaching assistatnt in a special school for children with autism. 
KATKA VLČKOVÁ
Teaching Assistant

(2. třída / year 2)
Katka graduated from Slezska univerzita in Opava with a degree in English and German. She then studied journalism and currently works for a digital newspaper in London. Katka loves travelling, walking and running and is interested in functional nutrition.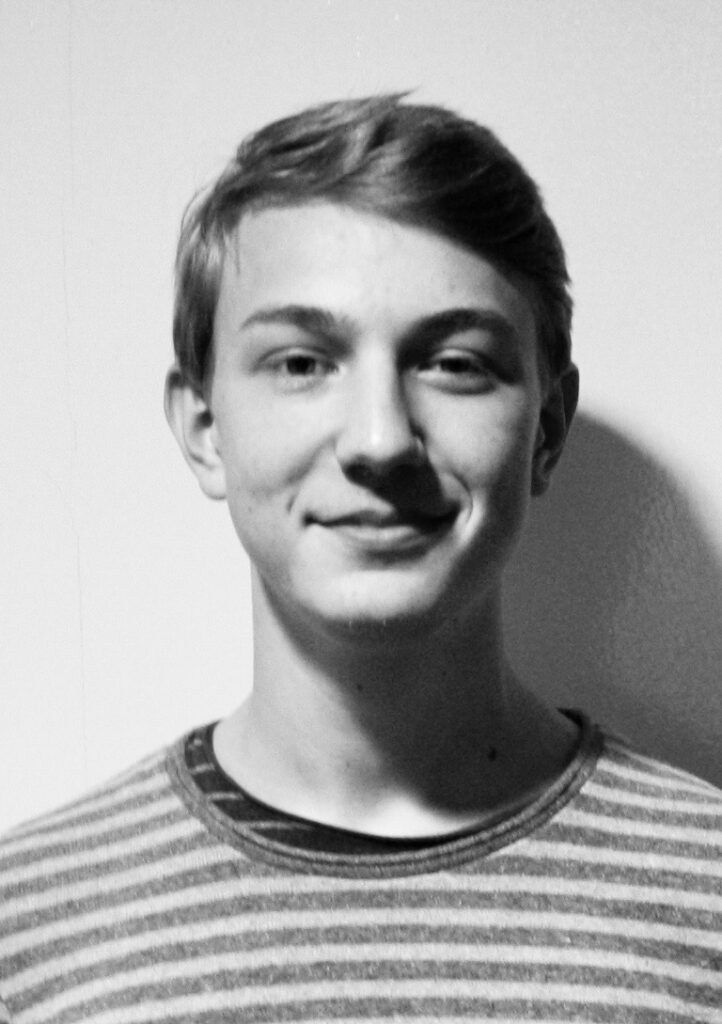 MATYÁŠ POLENSKÝ
Junior Teacher

(3. třída / year 3)
Matyáš was part of the first group of CSWB students who completed their Czech primary education in London. Starting as a volunteer in Year 5 in 2018 and became a regular Teaching Assistant as of 2019. Maty helps every summer on Czech Charita summer camps, plays piano and likes crosscountry running.
ELIŠKA ŠPERKOVÁ

Junior Teaching Assistant
(3. třída / year 3)
Eliška completed her Dance Performance Bachelor studies at the University of Chichester in 2020. Following her dream of becoming a professional dancer and dance teacher, she is currently studying MA (Dance Education) at the LSC, London. She also established her own dance school in North London, where she enjoys teaching children as well as adults. Educating and supporting children is something close to her heart and so she is very happy to be part of the CSWB team.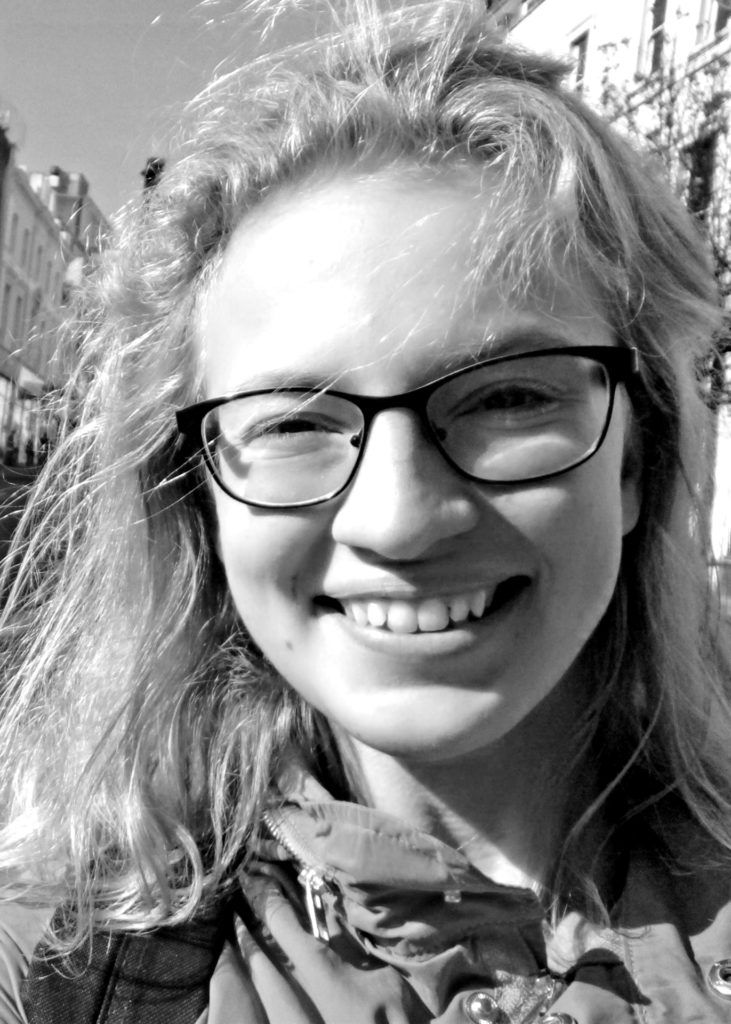 BÁRA MIKLASOVÁ
Junior Teacher
(4. třída/ year 4)
Bára is a Microbiologist, graduated from UCT Prague, currently living in London and working full time in scientific publishing. She's passionate about bacteria, art, and yoga; enjoys long walks in the mountains, swimming in the sea, and playing boardgames with friends. She also bakes a lot, but eat all of it before she can share. Her enthusiasm for working with children brought her from leading summer camps and art classes to teaching first as a volunteer in Year 4 in the Czech School. For her, finding ways to encourage the kids to speak Czech and to appreciate the cultural background that is part of their heritage is the most enjoyable part of being a teacher in CSWB.
LINDA NORTH
Junior Teacher
(4. třída / year 4)
I am from Karlovy Vary in the Czech Republic. I have been in the UK for the past 22 years and now live in Surrey with my husband and two teenage daughters. I currently run my own travel consultancy and am also studying Biomedicine and Nutrition. I love to learn and teaching at the Czech school gives me the opportunity to share my passions and culture with the children.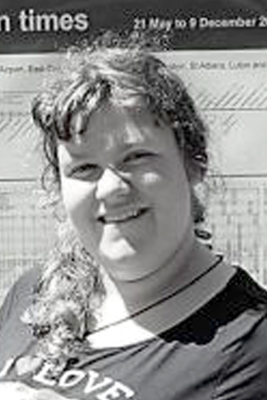 SOŇA ŠEBESTOVÁ
Senior Teacher
(5. třída / year 5)
You can remember Soňa as a trainee four years ago, helping firstly at the 5th class, later at the 2nd class and also in Harpenden. After her return back to the Czech Republic, she successfully finished her bachelor program and now she continuous studying at the Pedagogical faculty of Masaryk University. Soňa studies two subjects at the same time, Secondary School Teacher Training in the Czech Language a Lower Secondary School Teacher Training in History and Lower Secondary School Teacher Training in Czech Language and Literature for Pupils with a Different Mother Tongue. 
ADÉLA HERBSOVÁ
Assistant to the Directors & Senior Teacher
(6. a 9. třída / year 6 and 9)
Adéla finished Masters Degree in Teacher Training in Czech Language and Literature at Charles University. Her Diploma Theses topic is Teaching Methods for Bilingual Children. She works at Učebnice bez HRAnice Project which is creating an exercise book for bilingual students. Before coming to London she was a lecturer of the Drama club at the Primary Arts School Střezina and she is interested in every type of theatre. She likes exploring how kids can learn through playing and games.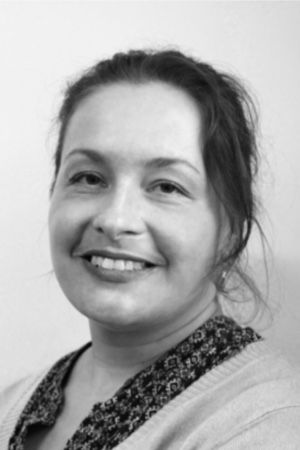 KATARINA LEBAR
Senior Teacher
(7. a 8. třída / year 7 and 8)
Coming from bilingual family herself Katarina lived and studied in Czech Republic, Croatia and Slovenia. She graduated with Master Degree in Czech studies and Art History Education from Faculty of Arts in the University of Ljubljana, Slovenia. During her studies and after their completion she worked in museums, language school and as translator. Moving to UK in 2016/7 she joined the Czech school team. She is aware of great advantages multilingualism offers to the individuals and she is applying her passion for it into her teaching practise. She finds work in CSWB enriching for both children and teachers.
Teachers and Teaching Assistants - online
TEREZA DVORNÍKOVÁ
Teacher

(2. třída / year 2)
Tereza first joined Czech School as an intern in January 2015. When she permanently moved to London in August 2016 she rejoined the Czech School team as a volunteer and later as a teacher. In February 2019 she moved to York, however she continues to deliver individual lessons via Skype. From September 2020 she also teaches Saturday school lessons online. She believes children learn best when exploring, thinking critically and playing rather than memorising facts. She practices this approach every day while working as a nursery practitioner. In her free time (if there is any) she loves drawing, cooking, playing games and she also loves nature.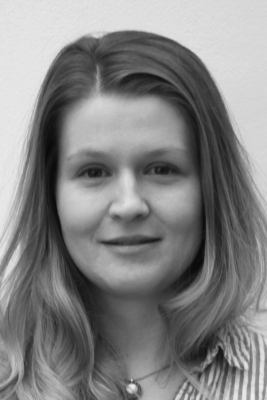 ALENA PILNÁ
Teacher
(3. třída / year 3)
Alena graduated from University of South Bohemia in Ceske Budejovice with a degree in Teaching English and History and a degree in History of Art. Although she has recently been working in hospitality she loves to keep touch with teaching and finding new methods how to motivate children and help them to learn. She started to work at Czech School without Borders in 2017 as a volunteer. Alena is interested in art, books and music.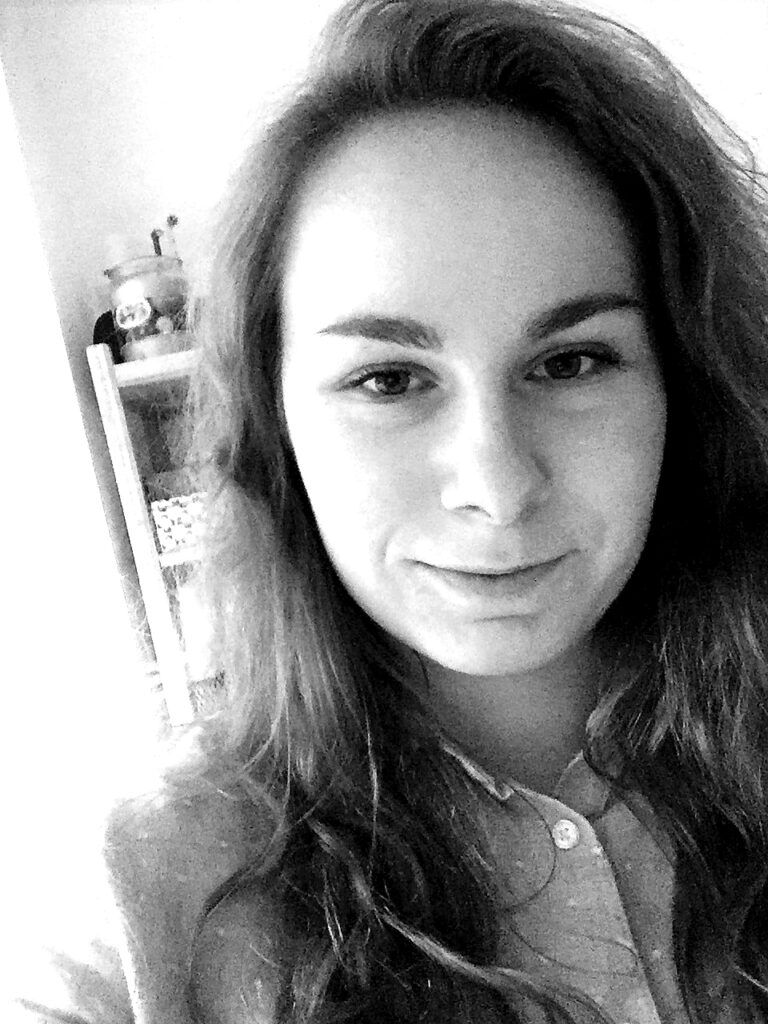 LUCIE JORDOVÁ
Junior Teacher
(3. třída / year 3)
I am a student of the University of Ostrava, studying Czech Language and English Language. I joined Czech School in June 2019 as a part of my Erasmus internship. Because of the fact it has been a wonderful experience I decided to continue also after the end of the internship. Currently, I am teaching Geography. I have always wanted to be a teacher in a primary or secondary school, however, thanks to Czech School I aroused interest in teaching bilingual children or foreigners.
In my free time I like spending time in nature, especially in the mountains, riding a bike and doing all kinds of sports. I also enjoy cooking and baking.
Despite the fact that the Czech school runs online, it makes me happy to spend every Saturday in front of my computer.
KLÁRA SKEŘÍKOVÁ
Junior Teacher
(4. třída / year 4)
Klara graduated from the Masaryk University in Brno with a degree in Teaching of Czech Language and Literature and Teaching and Mediation of Fine Arts. During her studies, she gained experience in teaching children of different age groups. She was on internship in Czech School without Borders in 2016. After her graduation, she was a teacher at primary school and in Art Club. In her free time, Klara likes travelling, painting and visiting galleries.
KATEŘINA OSUCHOVÁ
Junior Teacher
(6. a 7. třída / year 6 and 7)
I study Secondary School Teacher Training in the English Language and History at South Bohemia University. For more than 10 years I help children obtain confidence in the English language. Thanks to my bilingual family, I empathize with our students. I am glad that I joined Czech School last year as an intern in year 7.
MONIKA ŘEZÁČOVÁ
Senior Teaching Assistant
(6. a 7. třída / year 6 and 7)
I am an enthusiastic, creative person with 20 years  experience of teaching young students in the Czech Republic and London. I am keen on working with the young, as I find it very rewarding and I can also learn a lot from them. My teaching is based on having fun with a great learning outcome. My motto is my job is my hobby.
HANKA ČERVEŇÁKOVÁ
Junior Teacher
(8. a 9. třída / year 8 and 9 - online)
Hanka is a student at Charles university currently living in Prague. Her diploma thesis is about reading in a second language. Teaching has been her dream job since she was a little girl. She loves working with children and help them to like the education process. Her hobbies are volleyball, traveling, theatre, and her dog – Robin. She started working with a Czech School as a trainee last year and she is very happy to continue as a teacher.
KATEŘINA FILIPOVÁ
Senior Teacher
(Czech through Play
Wednesdays - online)
Studied Paediatric Social Welfare and Education. She specializes in working with children and adults with special needs, multilingual speaking children, teaching music and advising about health and nutrition.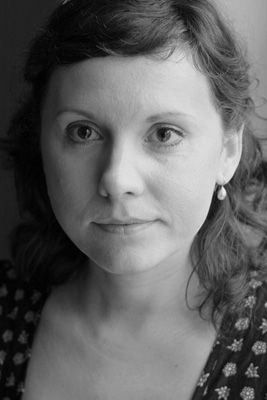 JANA MARTYKÁNOVÁ
Czech School,
Speech and Language therapist
Since graduating with a Masters Degree of Special Needs, Speech and Language Therapy and Hearing Impairment in 2006, Jana has worked with preschool and school-aged children with a wide variety of communication difficulties. Her aim is to improve children's speech and language skills while keeping therapy fun, motivating and stimulating. She believes in working alongside parents to develop the skills that will enable them to further enhance their child's communication. Jana has an experience treating children with a range of communication problems, including speech and articulation difficulties, Verbal (Oro-motor) Dyspraxia, language development delay and disorder, Specific Language Difficulties, Social Communication Difficulties arising from ASD (Autistic Spectrum Disorder), Selective Mutism. She has also attended training in Parent-Child Interaction (Michael Palin Centre for children who stammer) and Makaton.
VOLUNTEERS:
Filip Charvát, Daniela Morina, Pavlína Henželová
Alumni:
Lara Tuna, Babetka Clark, Týna Polenská, Adélka Čížková, Viola Prokopová, Milada Trew, David Šedina, Veronica Kolářová
Interns:
Dominika Ptáková, Gabriela Šmejkalová, Sára Opravilová, Pavla Stropková
Librarians:
Dagmar Kraft, Helena Rýparová, Ivana Tuhá, Veronika Friedel
Volunteer Graphic Designer & WEBMaster 
Michal Stodůlka
JANA ERNOULT / Chair
LUCIE WENIGEROVÁ / Founder, Treasurer
DAGMAR KRAFT / Founder, Secretary
KAZI CÍSAŘOVÁ  / Member
MAREK FRIEDEL / Member
—————————————————————
JAKUB PACHANSKÝ/ Consultant & Schoolgem